In this first YPDP guest blog, we meet Pauline Gounaud, the policy adviser for the S&D group in ITRE. She has, over recent years, been involved in the lengthy Telecom Single Market trialogues, as well as the Digital Single Market strategy. (The views expressed are entirely her own and do not engage the S&D group).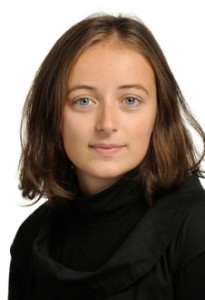 What first got you into the digital sector – purpose or coincidence?
A real coincidence. Initially, I wanted to work on environmental issues and during my first traineeship in Brussels I was working on sustainability and climate change. However when looking for a position in the European Parliament, there was no opening in the ENVI committee, but there was a position in ITRE… So I took the position. When I started with ITRE I was the youngest so I was naturally allocated the responsibility of digital issues. I didn't even have a smartphone at that point. Now I consider myself lucky, because I really enjoy it – the joys of coincidences!
What do you find fascinating about technology?
Technology makes your life easier – I am still young but when I compare my life now with when I was really young I see a lot of differences. Daily life has changed. And the incredible speed of change is fascinating. Take my example of a French person living in Brussels: I can easily call and stay in touch with my family at no cost (via Skype). As a general rule, when you come to a new city you can easily feel at home because you have technology that will tell you where to go, which restaurants, etc. Technology is about making your life easier and easier.
Do you have any fears about technology in the future? Or maybe even today?
I fear the security aspect of technology a bit. It's already relevant today, but will definitely be more so in the future. As people are increasingly using technology, everything we do and possess is stored in the cloud. Take for instance online banking and online payments. My whole life is connected to digital. Today I trust the services I use, but the more we digitise our lives the more security issues become a concern! Just one example is the connected car. Despite everything, we have the awareness that we need to tackle these rising concerns, and there is increasing cooperation at international level. But there are still risks…
And let's not forget the role of Internet of Things (IoT), which will become crucial in terms of security issues.
What are your 3 favourite apps?
Whatsapp: Its power to connect family and friends on a daily basis is unique. I can even connect with my grandparents. Today SMS is too expensive and e-mail is so formal.
Instagram: It's beautiful and inspiring and it's ideal to find ideas about gifts.
Mind Body Online: A yoga app that is easy to use – to learn about a teacher, book my yoga class, within a couple of minutes.
What do you see as the biggest challenge of the Digital Single Market (DSM) strategy?
For me connectivity and infrastructure are the key challenges. You cannot have a market without the backbone infrastructure! But it is also about allowing connectivity for all, including people in remote areas. For a proper true DSM involving every European customer and citizen, we need connectivity throughout Europe. This will hopefully but only partially be achieved with the Juncker plan, because otherwise there's just no point in discussing interoperability.
In your personal view, what will be the next big digital hurdle of the EU? Is something already missing from the DSM?
Linked to my previous point, I would say investment in infrastructure. However, I am hopeful since this challenge has been clearly identified, so it might not be an insurmountable hurdle. The real hurdle could be spectrum. Something needs to be done at EU level on spectrum and frequency regulation. It touches everything: broadcasting, transport, and other national competencies such as defence. But it's a hyper-sensitive issue for Member States – I would call it a "nuclear energy" issue. In fact, spectrum is eventually also linked to connectivity. So in my view, if we fix spectrum regulation – it will facilitate connectivity overall.
Two words: Politics and Technology. What comes to mind?
Innovation. Future proof. Safeguards. Net neutrality. In my view, it is important not to prevent innovation by over-regulation. It is impossible to be 100% future proof, but you do also need regulatory safeguards. In the end, I am not impartial – it's my job to guide drafting regulations.
Nevertheless, the EU should be inspired by the US, where they try to bring tech innovation into the White House. We have no clue in Brussels. I was on a London study trip with Young Professionals in Digital Policy (YPDP) and it was really inspiring to see how entrepreneurs and innovators work. But I have to admit, I cannot imagine 20 tech innovators working in the European Parliament… The European Parliament is still considering tweets as tech solutions… no, it's definitely too soon.
How do you see our future, 30 years from now? (2045)
Waw. That's in a long time! For sure digital will be evermore present. Almost everything will be digital. Artificial Intelligence will have an increased role in our society. Robots will be our cleaners and assistants in the future. We already see it happening in the movies such as Her, where we will have virtual friends. And we are not far off. Our life is much easier than 6 years ago, but in 30 years, possibly our whole professional life will be managed remotely and by a small device, and we might be working from a sunny island! But would it be a good thing to have work with you everywhere? I don't know. Teleworking is increasingly developing, already in the European Parliament. Maybe we don't need to see doctors anymore, transport will be automated. But in 30 years' time I will still be afraid of flying, and I am not ready to fly on a plane without a pilot! Definitely not.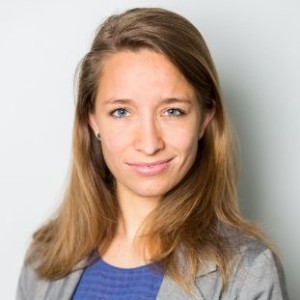 Interview by Charlotte Norlund-Matthiessen, YPDP'er and Consultant at FTI Consulting Brussels.
This interview first appeared on FTI Consulting Brussels' blog, Waffle and Sprouts.